Visit Pink Pony Pub in Gulf Shores
Experience the Beauty of Gulf Shores at Pink Pony Pub on the Strip
Gulf Shores: what was once a sleepy fishing town on the Gulf Coast of Alabama is now one of the hottest places to visit year round. Whether you're interested in relaxing by the beach or visiting one of the many bars and clubs in our town, you're sure to find a vacation spot that's got everything you need to get away from your everyday life.
The Pink Pony Pub has it good on the Gulf Shores strip: beachfront views, delicious cocktails, pub favorites, umbrellas and air conditioning. Why would you spend your time anywhere else while you're visiting our town? Explore our photo galleries below to get a taste of what we offer our guests, and make sure you stop by, whether you've just arrived in town or are seeking shelter from the sun after a long day on the beach!
Visit the Pink Pony Pub: Gulf Shores's Top Beachfront Restaurant
After perusing through our photo galleries, we're sure you'll see why we're one of Gulf Shores' most popular beachfront restaurants and bars! Having been a staple of the area since the 1950s – before Gulf Shores became a desired vacation destination – we know a thing or two about what we do. We've braved transient hurricanes, and we're looking forward to many more years on the Gulf Coast.
Make sure to input our address into your GPS and enjoy our menu, full of local favorites, fresh seafood, incredible cocktails, and let the good times roll in Gulf Shores!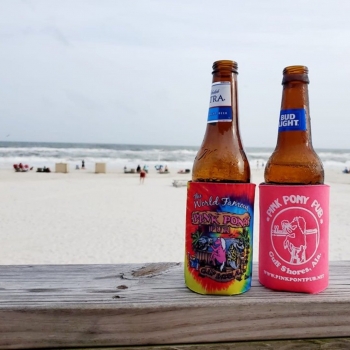 Party!!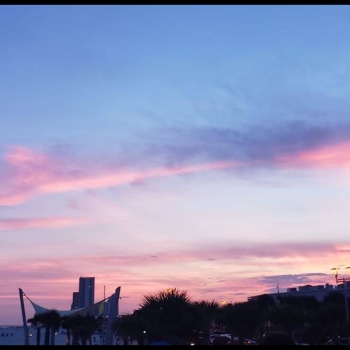 Sunsets and Beaches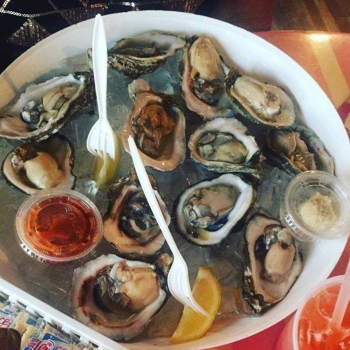 Pub Favorite Dishes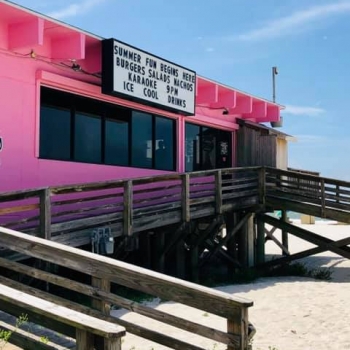 The Pink Pony Pub
We've been surviving hurricanes since 1956